Description
S.M.MART NEW COLLECTION OF CONTAINER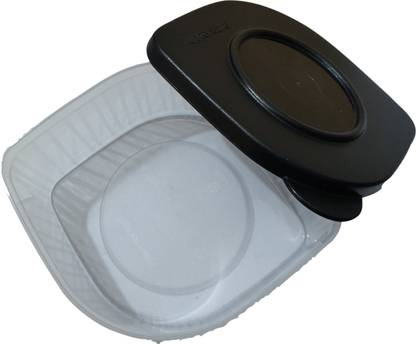 This pack contains One Tupperware Fresh and cool container of capacity 470ml which is made of food grade durable plastic and it is freezersafe and comes with an airtight lid which makes it not only an healthy choice but it can also be used to store food for a longer shelf life all while keeping the contents cold.
Size  small
Maximize fridge space with stackable containers to organize leftovers or prepped meals. Seal features a circular ridge for secure stacking. When not in use, containers nest for compact storage. Have the best of both worlds!
Most of us would probably assume that waterproofing should be something that is standard among tupperware options. However, that simply isn't true in all scenarios. While for the most part tupperware is resistant to water leaks, there are some situations in which it can happen anywayThis is freezer and dishwasher-safe but not for use in microwave ovens.